Everest base camp trekking in October/November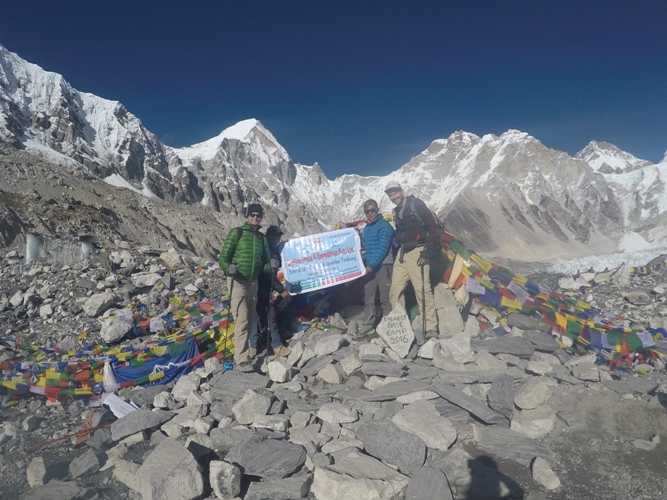 October and November are great months to go trekking to Everest Base Camp as the weather is clear, dry, and stable, making it easier to enjoy the stunning mountain views and trekking routes in Everest Region valley.
Table of Contents
Here are some tips for trekking to Everest Base Camp during this time:
Prepare for the weather:
Although October and November are considered the best months to trek to Everest Base Camp, the weather can still be unpredictable and cold at higher elevations. Bring warm clothes, a sleeping bag, and a good quality waterproof jacket to protect yourself from the cold and wind.
Book in advance:
October and November are peak trekking seasons in Nepal, so it's important to book your trekking permits, flights, and accommodations in advance to avoid any last-minute hassles.
Stay hydrated:
Altitude sickness is a common problem during trekking to Everest Base Camp, especially as you reach higher altitudes. To avoid altitude sickness, drink plenty of water and stay hydrated throughout the trek.
Train well:
Trekking to Everest Base Camp involves long walks over steep and rocky terrain. It's important to prepare yourself physically by doing some cardio and strength training exercises before the trek.
Hire a guide:
Hiring a local guide we highly recommended for trekking to Everest Base Camp, especially if you're not familiar with the terrain or altitude. A guide can help you navigate the trek, provide safety tips, and share insights into the local culture and traditions.
Respect local customs:
Nepal has a rich cultural heritage, and it's important to respect local customs and traditions during your trek. Dress modestly, avoid littering, and be respectful towards locals and their beliefs.
Overall, trekking to Everest Base Camp in October and November can be an incredible adventure, but it's important to plan well, stay safe, and respect the local culture and environment.