How to Visit Nepal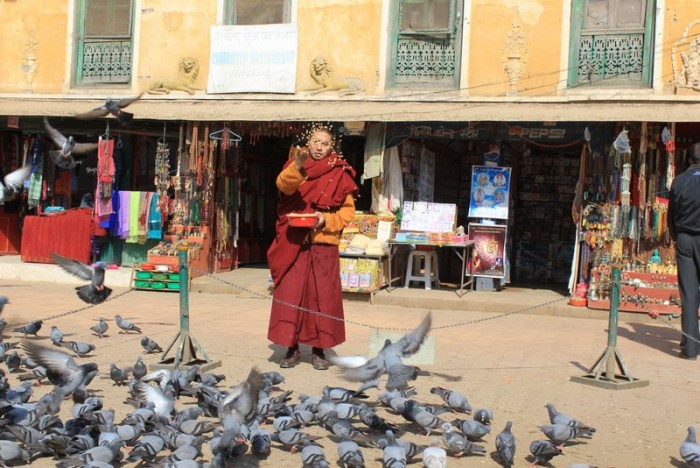 How do I get to Nepal?
Table of Contents
While coming by land, what are the entry points?
Pani Tanki/Kakarbhitta
Raxual/Birgunj
Sunauli/Belahiya
Rupaidiya/ Nepalgunj
Mohana/Dhangadi
Banbasa/Mahendranagar, Gaddachauki and
Khasa,Liping/ Tatopani on the Tibet,China-Nepal border respectively.
What are the Air Accesses to Nepal ?
Nepal Airlines is the national flag carrier of Nepal with flights to/from Delhi, Kuala Lumpur, Dubai, Bangkok, Doha and Hong Kong. Other international airlines operating from / to Kathmandu are Air Arabia (Sharjah), Air China (Lhasa, Chengdu), ArkeFly (Amsterdam), Bahrain Air (Bahrain), Biman Bangladesh (Dhaka), Buddha Air (Paro, Lucknow), China Eastern Airlines (Kunming), China Southern Airlines (Guanzhou), Dragon Air (Hong Kong), Druk Air (Delhi, Paro), Etihad Airways (Abu Dhabi), Flydubai (Dubai), GMG Airlines (Dhaka), Gulf Air (Bahrain), Indian Airlines (Delhi, Kolkotta, Varanasi), Indigo Airlines (Delhi), Jet Airways (Delhi, Mumbai), Jet Lite (Delhi), Kingfisher Airlines ( Delhi), Korean Air (Seoul), Oman Air (Muscat), Pakistan International Airlines (Karachi, Islamabad) , Qatar Airways (Doha), Silk Air (Singapore), Spicejet (Delhi), Thai Airways (Bangkok) and United Airways (Dhaka) .
How far are Kathmandu and other cities/towns from the border towns ?
Route
Approx. Distance
(border towns to major cities)

Nearest Railway
Station in India

Siliguri/Kakarbhitta-KTM
620 kms
New Jalpaiguri (NJP)
Jogbani/Biratnagar-KTM
550 kms
Jogbani
Raxaul/Birgunj-KTM
280 kms
Raxaul (RXL)
Sunauli/Bhairahawa-KTM
280 kms
Gorakhpur (GKP)
Rupaidiya/Jamuna (Nepalgunj)-KTM
520 kms
Rupaidiya/ Nanpara
Gauriphanta/Mohana (Dhangadi)-KTM
630 kms
Gauriphanta/ Paliya
Banbasa/Gaddachauki (Mahendranagar)
-KTM
715 kms
Banbasa/ Tanakpur
Sunauli/Bhairahawa-Palpa-Pokhara
185 kms
Gorakhpur (GKP)
Sunauli/Bhairahawa- Chitwan
145 kms
Gorakhpur (GKP)
Sunauli/Bhairahawa-Lumbini
26 kms
Gorakhpur (GKP)
Is there an airport tax in Nepal?
Tribhuvan International Airport (TIA) in Kathmandu is the only international airport in Nepal. The national flag carrier, Nepal Airlines, and other international airlines directly connect Kathmandu with major cities around the world. Alternatively, you can travel to Nepal via India.
All visitors coming to Nepal by land can enter through any of these entry points on the China, India - Nepal Border:
Overland tourists entering the country with their vehicles must possess an international carnet or complete customs formalities.
BY AIR:
There are taxi-drivers, travel agents and hoteliers waiting outside the airport terminal to offer their services to you. Pre-paid taxi service is also available at the airport.
Regarding the Airport tax, Yes. It is already included in your ticket.